With the subscriber manager feature of Zoocial, you can see all of your subscribers. And you can scan subscriber lists and enable auto scan and search subscribers. Moreover, you can migrate page conversations as subscribers, download search results, assign labels to selected subscribers, and delete subscribers.Besides, you can create New labels on the page.
First, go to the dashboard of the Zoocial. At the left sidebar of the dashboard, you will see a menu called subscriber manager. Click on the subscriber manager menu.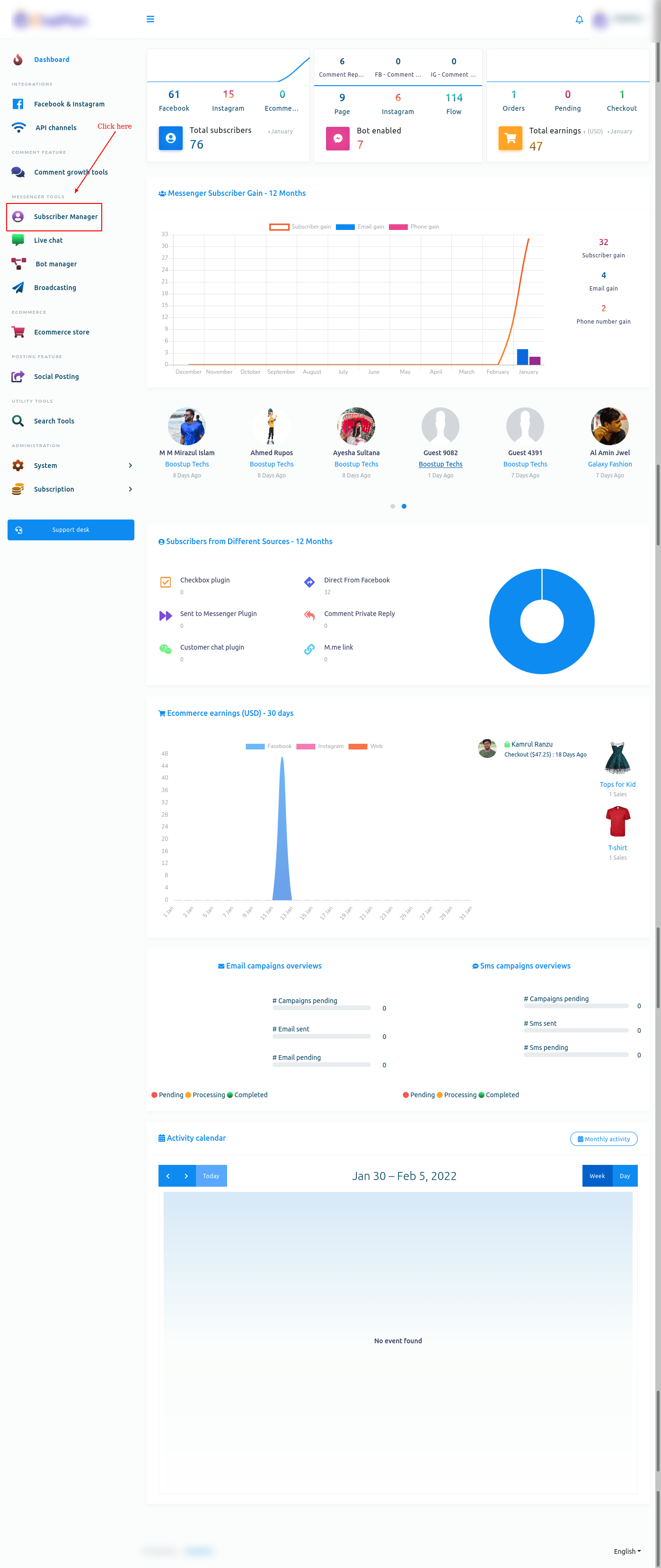 Subscriber manager
---
Instantly, a page called Subscriber manager will appear.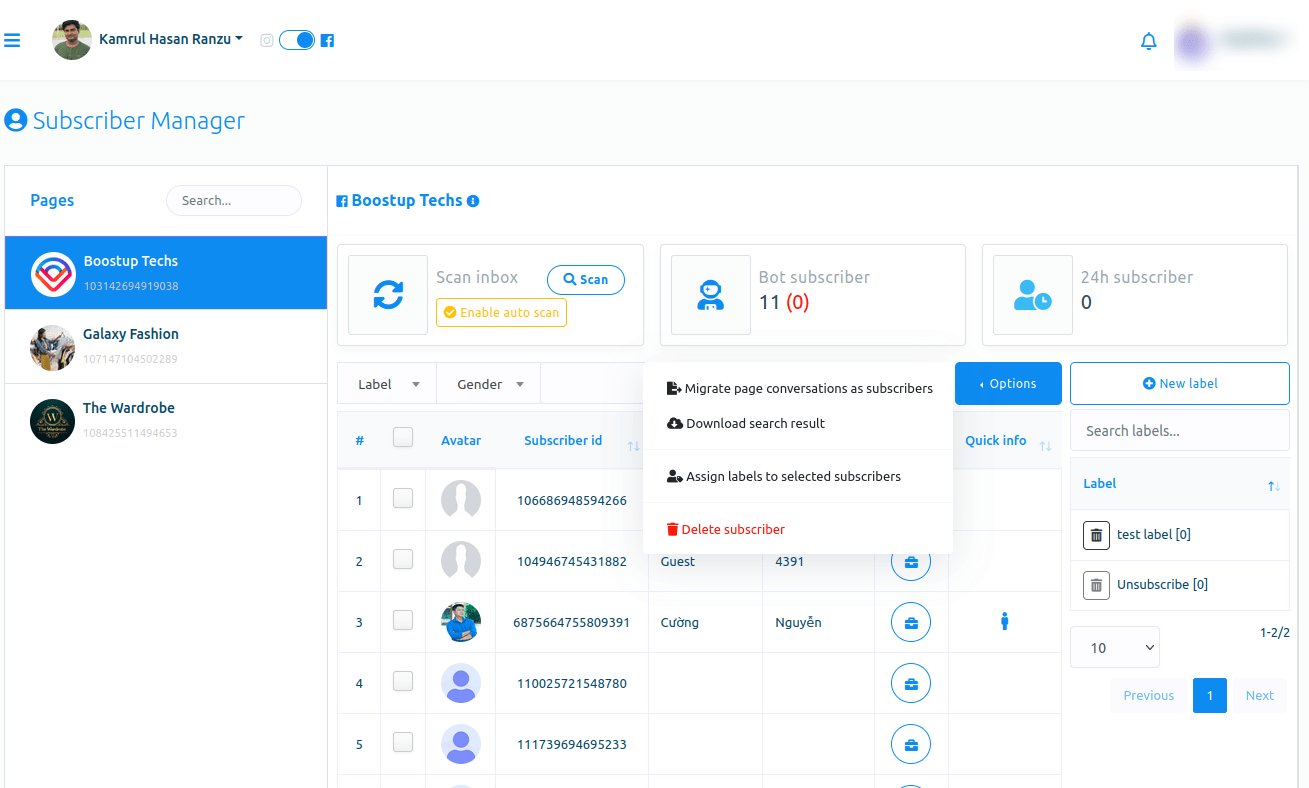 Using the Subscriber manager feature of Zoocial is very easy. Just look at the page, and you will understand everything.